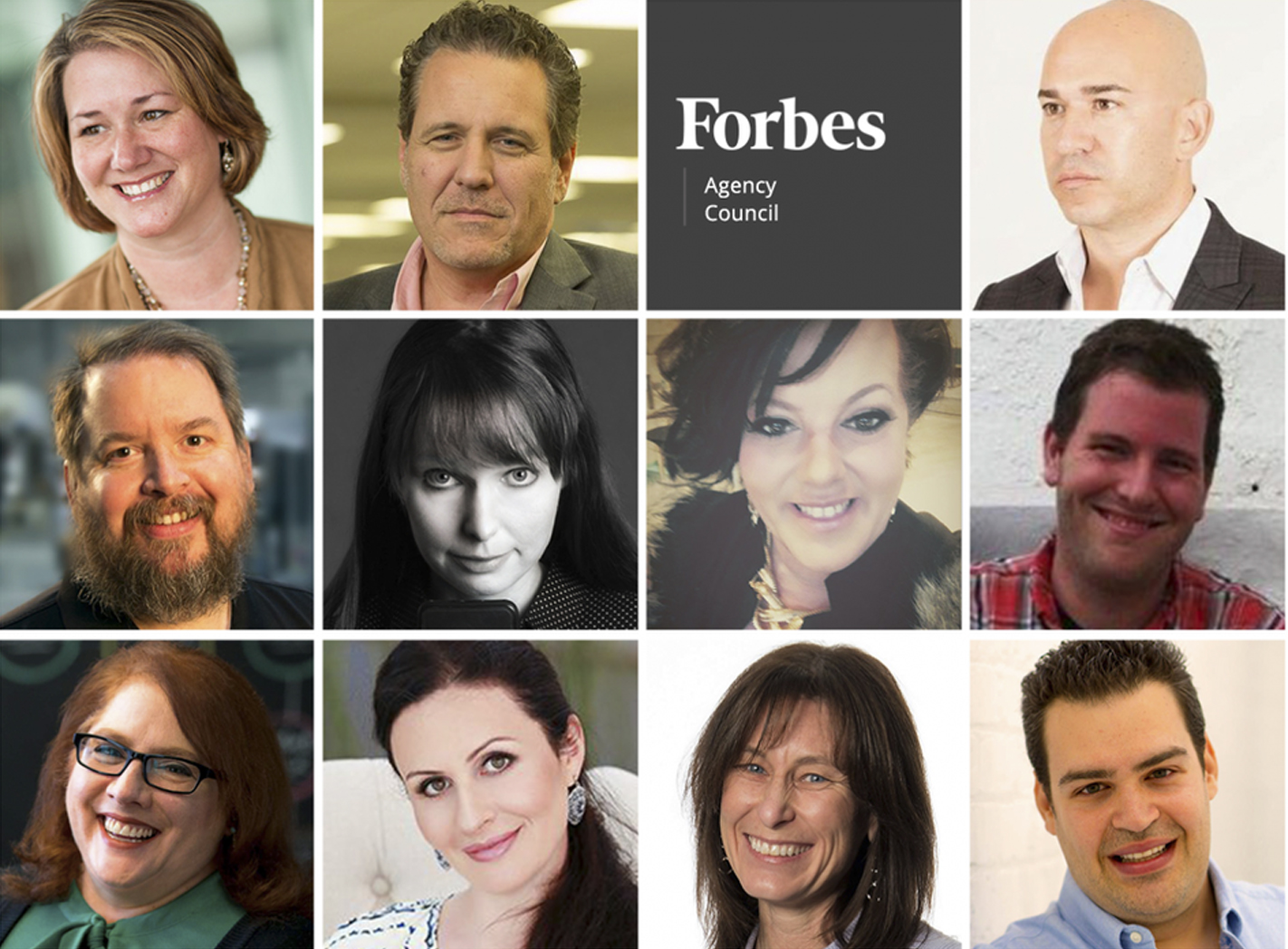 11 Branding Tips For A Better Company Image
01
Jun
Here's a good article with relevant tips on strengthening your brand image.
This one is critical:
"Define your customer, then create your brand to attract that customer."
- – -
Article credit: https://www.forbes.com/sites/forbesagencycouncil/2018/05/31/11-branding-tips-for-a-better-company-image/2/#2c9d116636b1
By Forbes Agency Council
When it comes to branding, most people think about logos and colors. But branding is about more than just recognizability. It's about the impact that you have on a customer and how it sends a message. The first impression can say a lot about a company, its values and what it does. Entrepreneurs should be thinking about the unintended impacts of branding.
We asked members of the Forbes Agency Council about what to consider when thinking about branding assets. The answers given reveal a lot about what makes a good slogan, logo, name and more. After all, a company's branding is a visible, and often tangible, extension of the company.
1. Clearly Identify Yourself
While catchy names and cool graphics can be interesting, they do not do a great job of telling your story. Your company name, logo and slogan should provide insights into what you do and the products or services you offer. If you miss this opportunity, you will spend valuable time and energy on explaining the basics. That is time that could be used to further develop a relationship or share key benefits. – Korena Keys, KeyMedia Solutions
2. Make It Easy For People To Understand
Make it easy for people to understand what you do. Too many names are clever wordplay or have no meaning. Also, be certain to adequately find a campaign to publicize the brand. Sufficient publicity can do a huge amount to define the brand. – Peter Prodromou, Racepoint Global
3. Let Your Brand Tell A Story
Let your name, slogan and logo tell a story. Having a clear message behind your business will allow the consumer to grasp the pillars that your company embodies. – Danny Fritz, SBX Group
4. Consider What Your Customer Will Think
We've been a part of a lot of new logo designs and I'm routinely surprised that the customer is not considered during the process. Most times, the logo, slogan and company name are thought of by the entrepreneur before having even one customer. If you like a high-tech look and feel and are selling to an earthy, wholesome group, there will be a mismatch. Your logo or brand won't resonate with your chosen customers. Define your customer, then create your brand to attract that customer. Are you Toyota or Lexus? Payless or Tom Ford? Walmart or Target? – David Kovacs, Allegra Princeton
5. Ask Why You Are Doing This
You have a business that sells a product, but why do you sell that product? Of course, we all want to make money, but selling something to make money won't motivate the consumer to buy into your brand. Ask yourself: What difference will it make in the lives of the consumer who buys it? Start by building a foundation of who and why you are selling what you sell and work up from there. – Rebecca Kowalewicz, Clearbridge Branding Agency
6. Create A Liquid Experience
The most important part of branding today is creating a liquid experience. To many, that means repeating the same slogans and looks across all platforms. That is a mistake. A liquid experience is a cohesive branding strategy but also one that takes into consideration the user and audience in an intimate way. My advice when working on a first impression is to first work on the audience. Better yet, think about the tribe you want to reach and create a cohesive yet customized branding version for a peak user experience. – Jennifer Barbee, Destination Innovate
7. Be Creative And Approachable
The best company branding is a combination of creativity and approachability. When considering a name, logo and brand aesthetic, consider your audience as well as your brand category. There's a reason we go to Zappos for shoes rather than Shoes.com. The most successful brands adopt a creative spin without deviating too much from what their prospective consumers expect from their product or service. – David Harrison, EVINS
8. Design For The Long-Term
Consider how your branding and logo will hold up over time. Communicating that a brand is cutting-edge or uber-hip may drive you to the trendiest of design trends. However, you may want to think about how to bring that message to life in a way that won't look dated in five or 10 years. The crossed-arrow look might be in today, but if you plan to be around for a while, think again. – Keri Witman, Cleriti
9. Try The
ROI

Principle

We follow the ROI principle: relevant, original and impactful. If our brand strategy and brand development work achieves these standards, the client will make a desirable first impression in the marketplace. We take time to make sure that our clients are aligned with these ROI standards and encourage them to test our work with their past, current and "want to have" customers. Social media is a great platform to test ideas before taking them to the next level. – Alannah Tsimis Sandehl, IDM Brand
10. Think About Extensibility
Your branding assets are often consumers' first impression of your company. What's one factor to consider when coming up with a company name, slogan, logo, etc.? Understand that your business will go through changes as it pertains to the products it sells, the region it sells in and perhaps even the audience it is selling to. It's important to create something unique to your business that represents the integrity of your company, but make sure it's extensible enough to weather the changes that are sure to come over the years. – Lori Paikin, NaviStone®
11. Pass The Radio Test
Depending on the type of your business, this can be super important. You want to make sure that your company's name is something that people can spell easily when they first hear it. If they can't, then you risk missing out on opportunities from people that just couldn't find you after (mis)typing your name. If I hear your company name on the radio, I should be able to find you right away. – Rafael Romis, Weberous Web Design
Category tags: Industry Insights , Branding